A solid remedy for a cold or sick day. Great with or without ginger. Highland Park 12yr or Hibiki 12yr are phenomenal in this.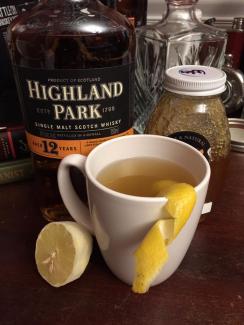 Instructions
Boil 5oz of water (on stovetop or in microwave).  Optionally with ginger slices.
Add water to a mug with 0.5oz honey and 1tsp lemon juice
Stir until honey dissolves.