A nice sour needs the texture of an egg white, but other substitutes can be used.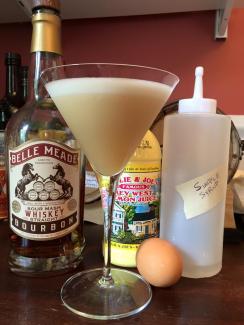 Instructions
Add to a shaker 4oz bourbon; 3oz lemon juice; 2oz simple syrup; and 1 large egg white.
Shake for 15 seconds or until foamy.
Strain into a coupe glass.
Rub lemon peel on rim and add as a garnish.