Digging into the history of this classic.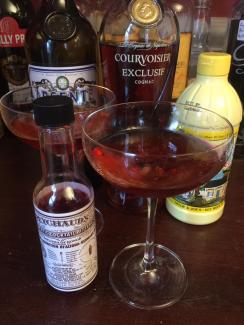 Instructions
Chill an old fashion glass (with ice or in a freezer).
Add 2oz cognac to a shaker with 3tsp simple syrup and 3 dashes of Peychaud's bitters.
Coat the chilled glass with absinthe.
Stir shaker for 30 seconds.
Strain into the chilled glass.
Rub lemon peel on rim and add as a garnish.