Looking for good mezcal recipes this popped up.  A beer top is the push needed for a summer drink.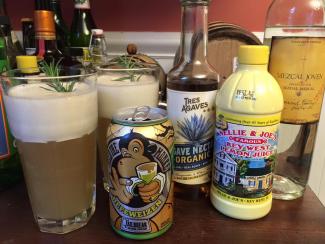 Instructions
Add 1oz lemon juice; 0.25oz agave nectar; 1 pinch of salt; and 1.5oz mezcal.
Strain into a highball glass.
Top off with a hefeweizen and gently stir.
Garnish with a hand-slapped rosemary sprig.