So much fresh mint, time for a mojito!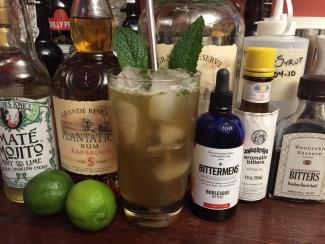 Instructions
Add 7 mint leaves to a shaker.
Add 1oz mint simple syrup.
Add 1oz fresh lime juice.
Add 1-2 dashes Angostura bitters.
Shake 30sec and let rest 60sec.
Strain into a highball glass filled with ice.
Optionally top with soda water and stir.
Garnish with a mint sprig.